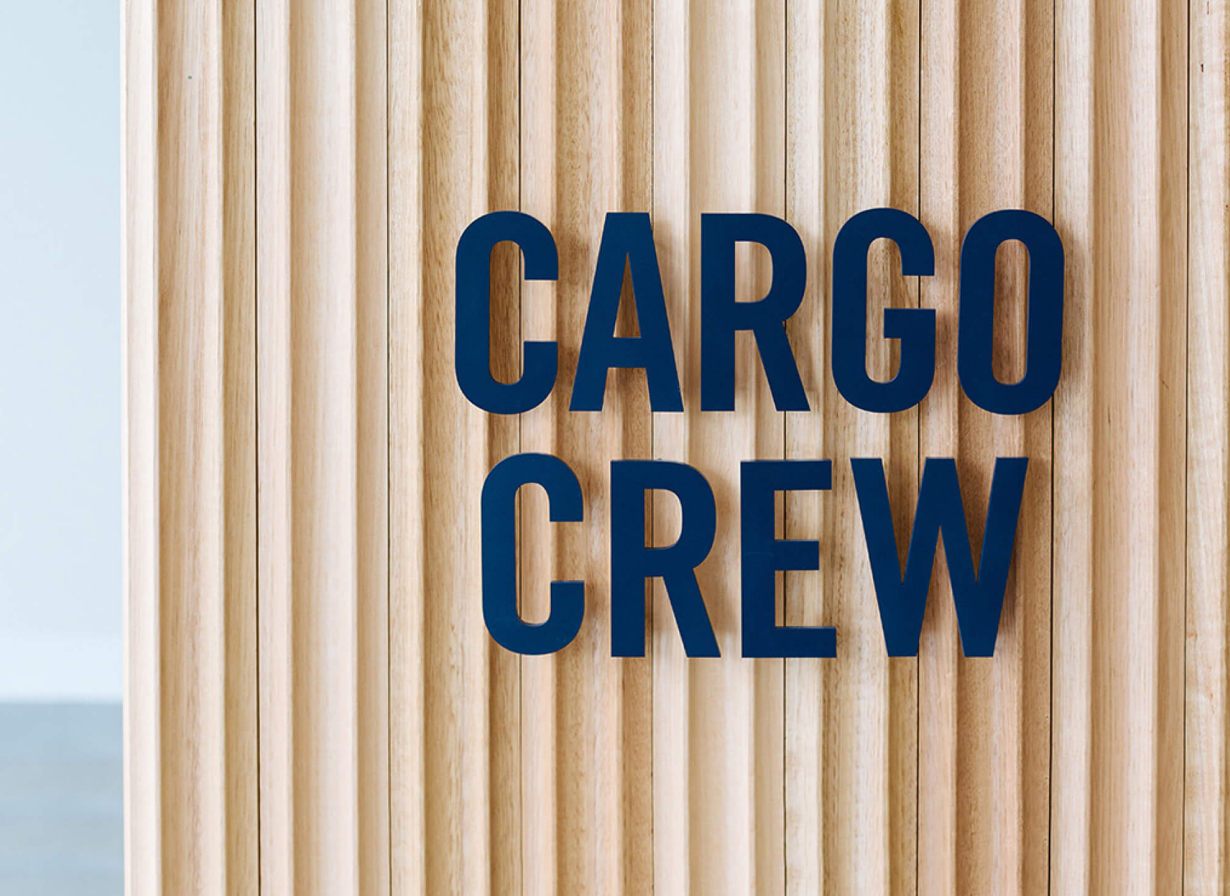 Cargo Crew
Changing what a uniform means.
We've worked closely with Cargo Crew since their launch in 2012 to develop their brand and support their continual customer focused success. As the brand guardians we're involved in every aspect of their brand communications, from brand development and strategy to product labels, packaging, marketing creative, exhibition design, signage, and internal communications.
Key Services
— Strategy & Brand Management
— Branding
— Campaign Creative & Art Direction
— Retail Packaging
— Photography
— Event & Exhibition Design
— Digital Design & Development
— Videos
Reducing environmental impact and increasing brand value.
As an online retailer, Cargo Crew's packaging and labeling is a crucial touchpoint to the brand. We've refined the designs to a simple elegant brand language that communicates the brand as a leader in design and technology in the uniform industry.
We conduct regular reviews with the in house production team at Cargo Crew to reduce packaging and use the latest in recycling technology to make their products environmentally friendly as possible. The latest design updates saw a complete rethink of the way products were folded, allowing them to use up to 70% less plastic for each product and reduce transport and storage costs.
Retail POS wayfinding and staff engagement.
In 2019 Cargo Crew launched their destination HQ comprising a brand new showroom, office and warehouse space.
We collaborated with interior designers Gabriel Saunders to bring personality and life to what was formerly an uninspiring warehouse and office. Over a period of 6 months we worked closely with the design team to create internal and external signage and wayfinding and create a palette of engaging colours to bring the Cargo Crew feel into the interior designs and make it an exciting and welcoming space for the team and their clients to come every day.
Curating the designer brand
We've evolved a warm and engaging brand personality for Cargo Crew to help enable them to stand out in an industry full of competing brands with a very conservative approach. Taking their philosophy of 'uniforms staff want to wear', the brand look and feel is aspirational yet attainable, which flows through to each brand touch point, from customer acquisition through to packaging.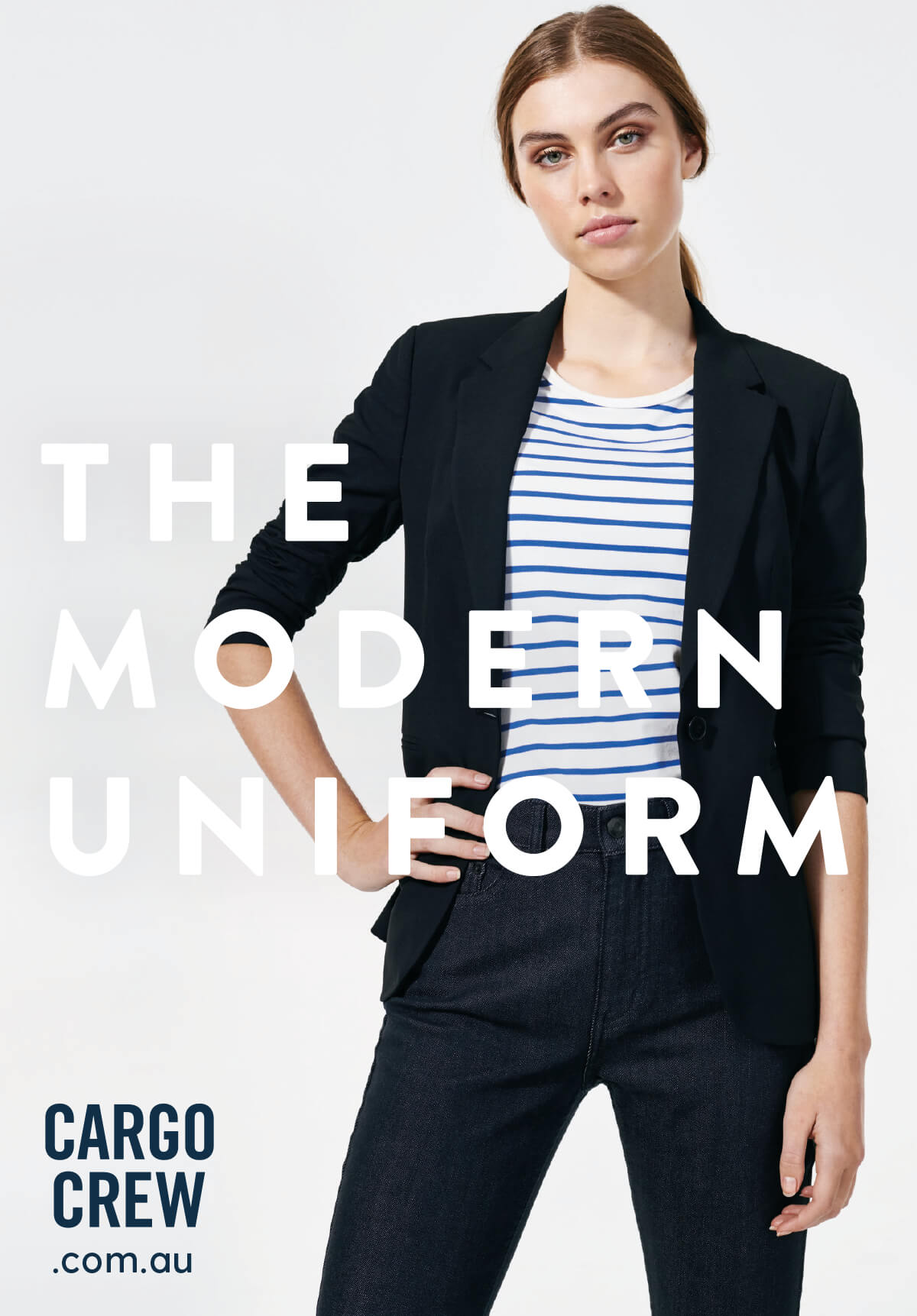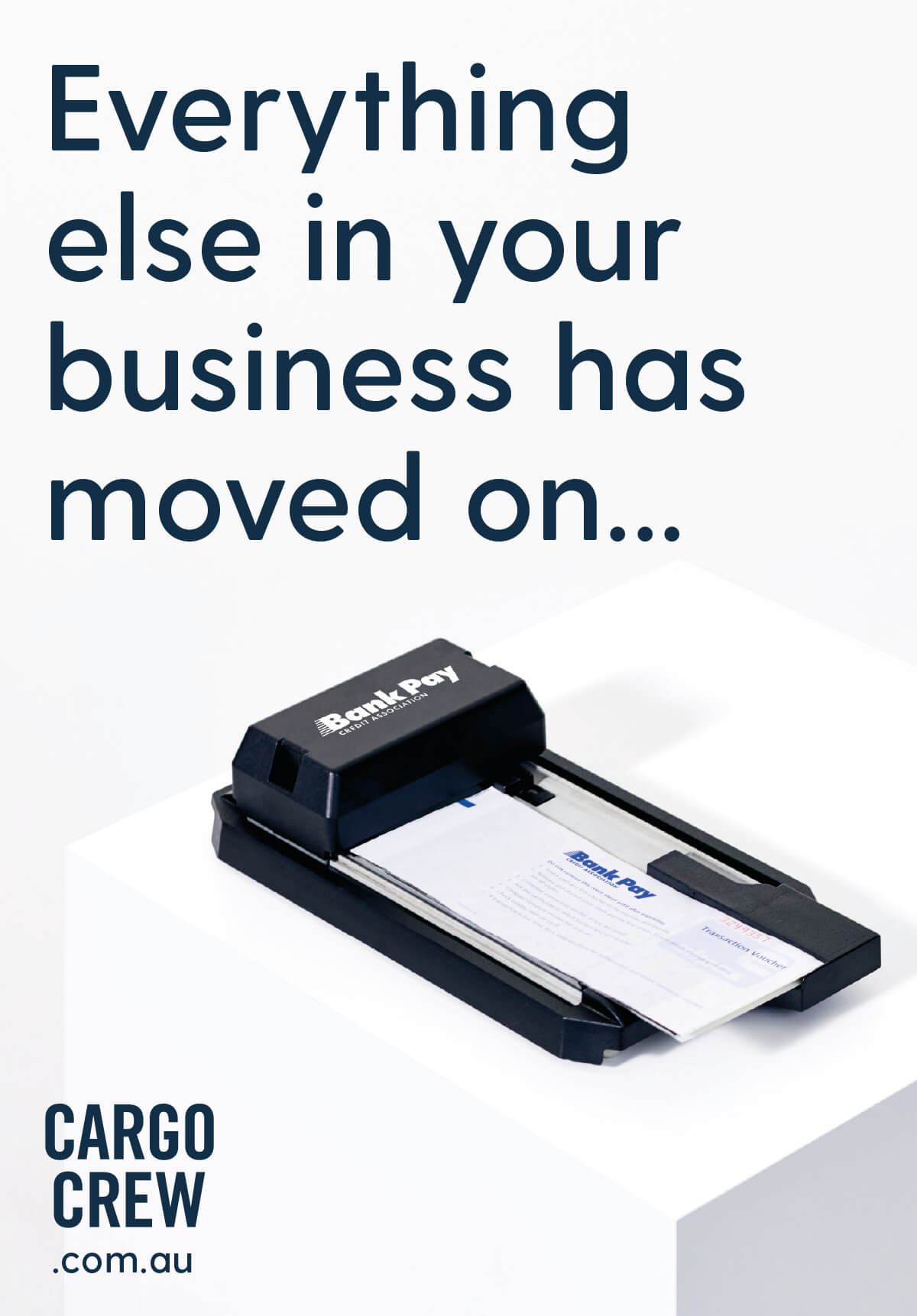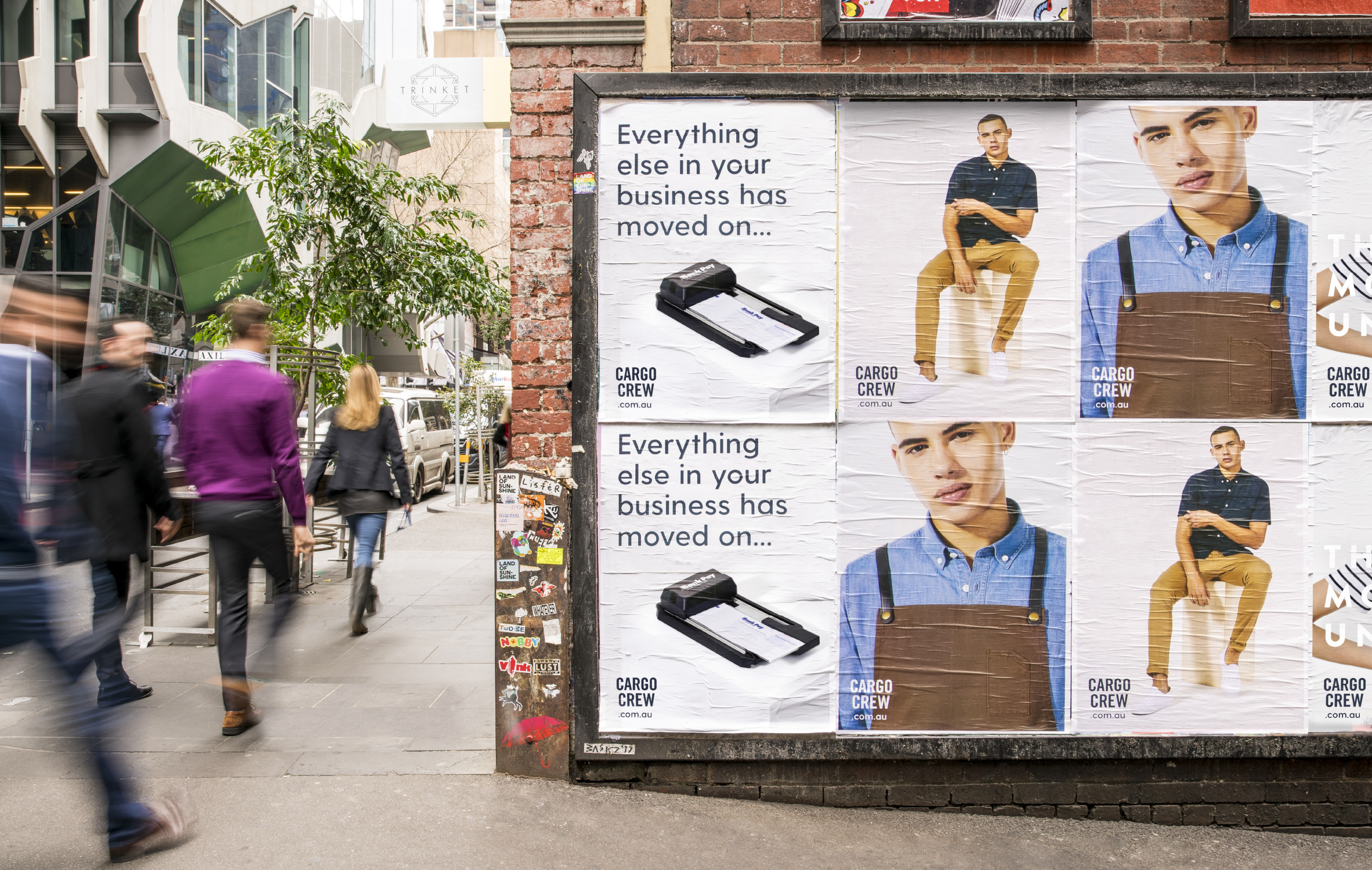 Keeping customers engaged is key to success. Cargo Crew has built an engagement rate of 6.95% through email marketing and regularly gets thousands of impressions on social. The digital marketing campaigns campaigns we've created have helped positioned new products launches and reinvented classic styles to give them a sales boost.
Extending the Cargo Crew value proposition
Our integration with the Cargo team extends to supporting their clients through photoshoots, gifts and lookbooks which builds Cargo Crew's brand value.
Lookbooks are designed specifically for each brand to educate staff about their new look and its importance in telling their brand story.