Granor
We've partnered with Granor to create and ensure the business is positioned well above their competition.
First engaged to refresh their brand and position, we've kept their brand moving forward through developing a unique photographic library, how to videos, an industry leading digital presence and supporting their customers engineers with easy to use data sheets and catalogues.
Outcomes Achieved
Brand & Marketing Strategy
Branding
Digital Design & Development
Event & Exhibition Design
Videos
The brand strategy needed to define what makes Granor different. This was encapsulated in the positioning as 'Built on Movement'. Speaking directly to customers about the companies innovative approach has seen great success. The brand identity reflects this dynamic positioning through visual movement and strong bold imagery.
Improving the product selection processes
Communicating complex details to both engineers, specifiers and installation teams, the collateral needs to talk to a wide audience with varying knowledge levels and needs. Printed collateral is careful designed and a comprehensive digital catalogue was also completed providing specifiers quick search to find products they need for their project.
Customer focused approach to digital
This progressive attribute is key to their success and the brand strategy. We've taken a customer focused approach and built a unique product library online to allow customers to easily find their products. Along with a marketing strategy that promotes their projects and builds confidence in their products by drawing on their reputation and top tier projects they are involved in.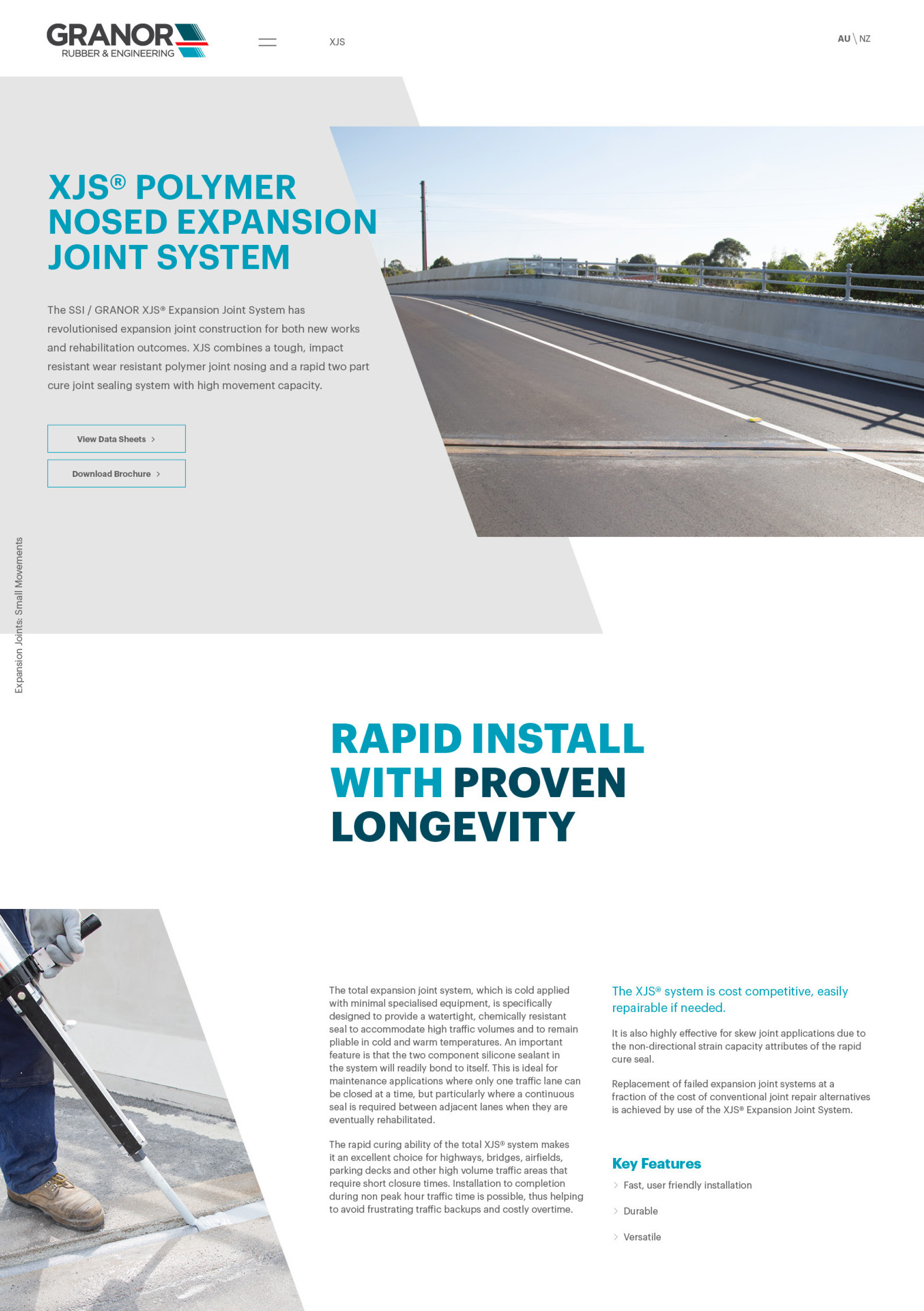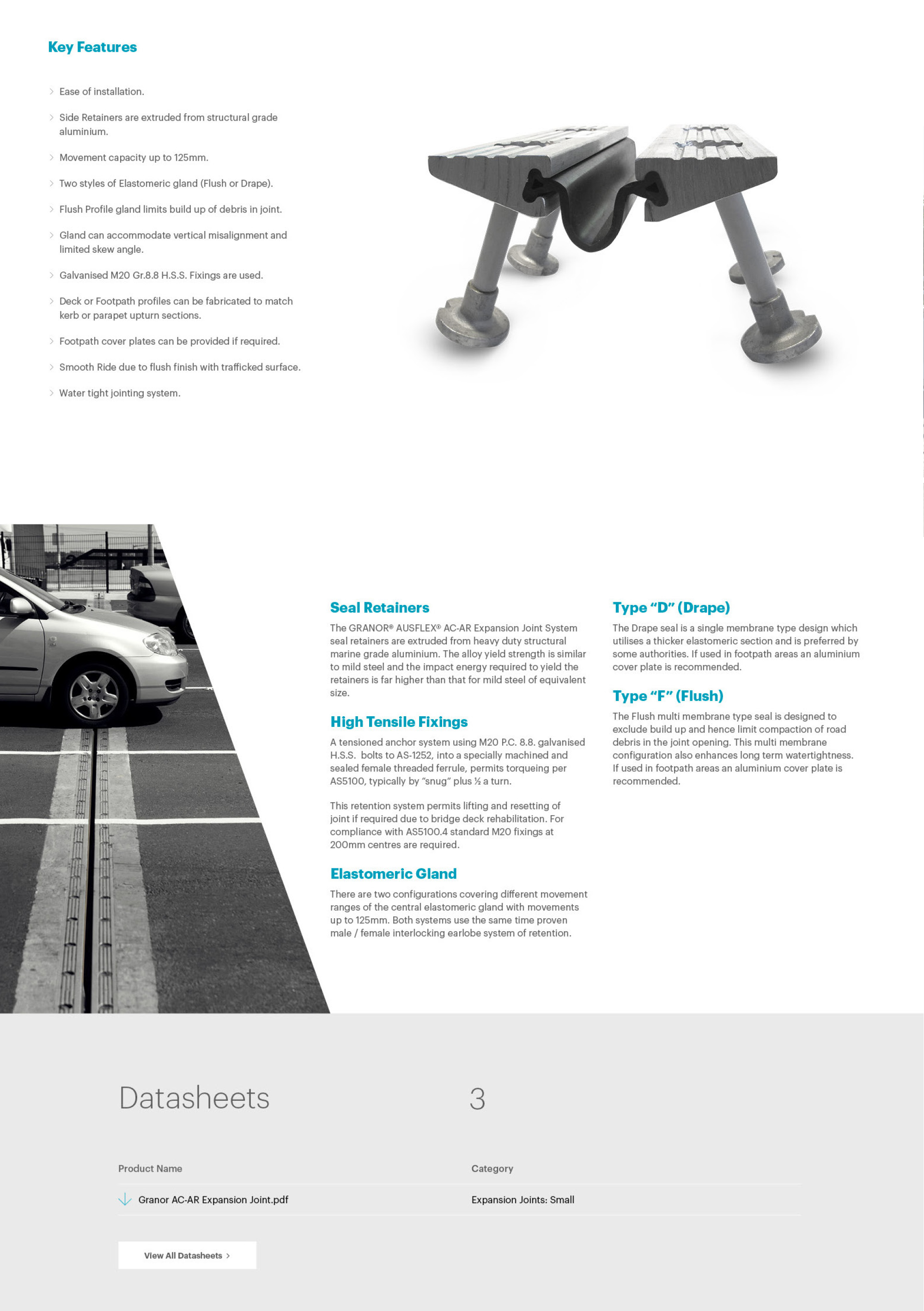 Part of the strategy was to differentiate Granor through strong engaging imagery. This separates Granor from the competition and communicates their involvement in major national infrastructure projects across the country.
We commissioned photographer James Newman to create a catalogue of big, bold images to hero the major projects Granor has been involved in. This library is regularly updated to keep the content fresh and provide Granor with newsworthy content.